MIFARE Classic(R) MF1 S50 Sustainable Cards
1. Size: 85.5 x 54mm(credit card size)
2. Material: FSC certificated wood
3. Thickness: from 1mm to 5mm
4. Laser engraved logo: yes
5. Waterproof: yes
6. Chip: MIFARE Classic(R) MF1 S50
7. Chip frequency: 13.56Mhz(HF)
8. Working Temp: -30~+70°C
9. Data storage time: more than 10 years
10. Reading distance: 2-10mm
11. Read and Write time: more than 200 000 times
12. Application: compatible with majroity boutique hotel and other lodges and resorts
13. Features: replace plastic keys without any issues
14. Free samples are available upon your request: yes
Replace traditional plastic generic key cards without any questions!
These affordable custom wooden room keys are fully comparable with plastic room keys. They are 100% PVC free and produced in a very little energy and no hazardous chemicals. Unlike standard plastic keys, these are made of renewable, compostable wooden in a unique and attractive material. Various and unique shapes/size wooden Spa key cards are available from us.
Our affodalbe Mifare Classic MF1 S50 Advantages:
1. Reduce, reuse, recycle, repeat.
2. Compatible with majority hotel/Resort/Spa lock system directly.
3. 100% plastic free, the most eco friendly keys on the market.
4. Customized various size and shapes are available from us.
5. Wooden raw materials are FSC certificated.
6. All our Spa keys are in life time warranty.
7. To replace traditional plastic material keys without any issues.
8. Waterproof
9. Cheap and competitive price
10. Life time guaranteed
Our New sustainable key cards: CORK CARD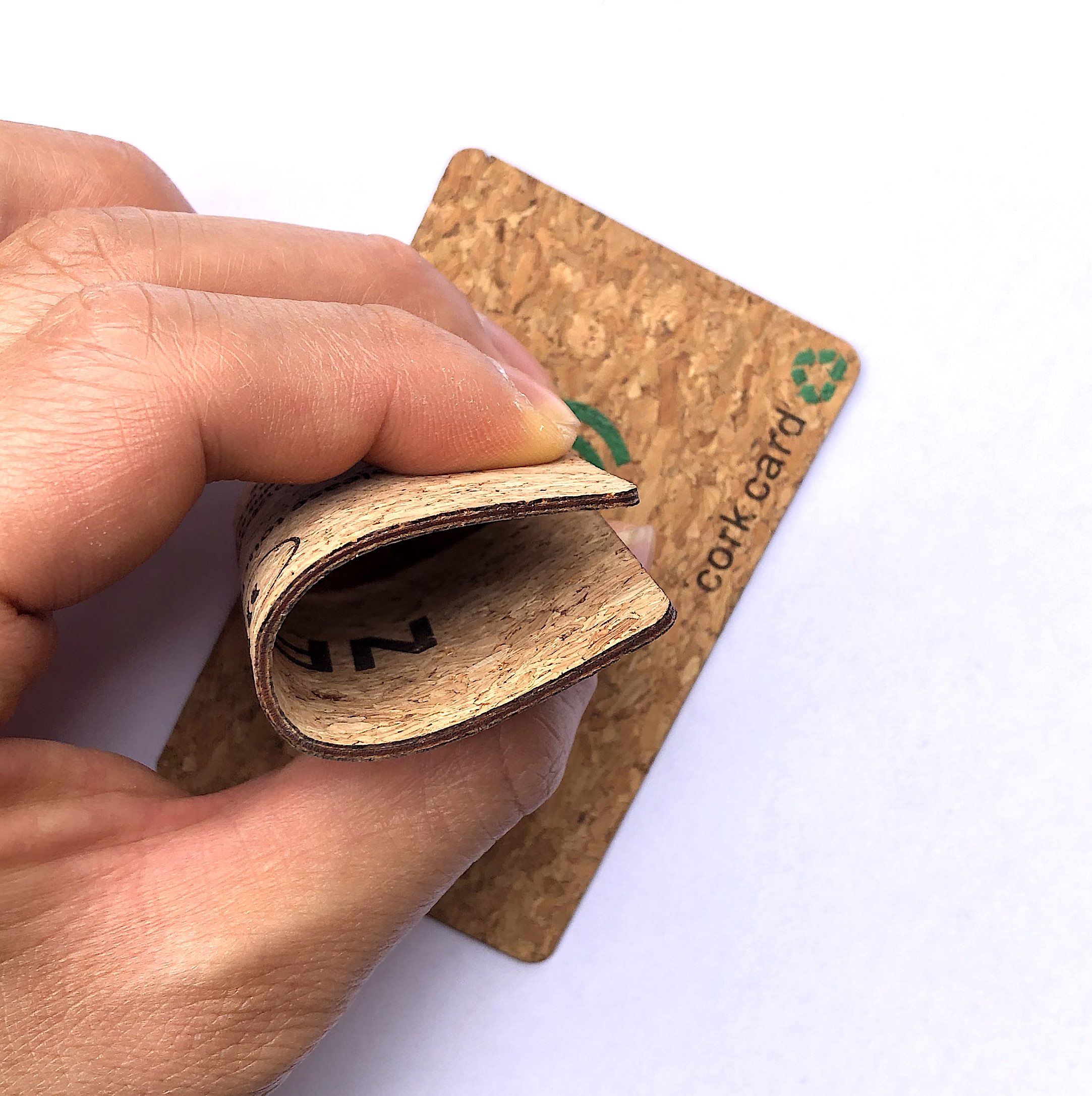 A special wooden material, which is foldable and flexible, they have plastic key cards advantages: very durable and mult-time use(theoretically about 200 000 times), and have wooden key cards advantage: 100% plastic free.
These cork cards are the most successful key cards on the word, especial our earth is under so much plastic pollution every seconds.
Wood Spa keys mostly in laser engraved logo, as they looks more natural and sustainable, as well as cheaper, all the smell is wood. Comopared to plastic keys, wood keys can not be stored in many years, but as keys they are totally ok to store 2 years, during this time your Spa already consume all of them.
Our New Paper Key Cards: PAPER CARDS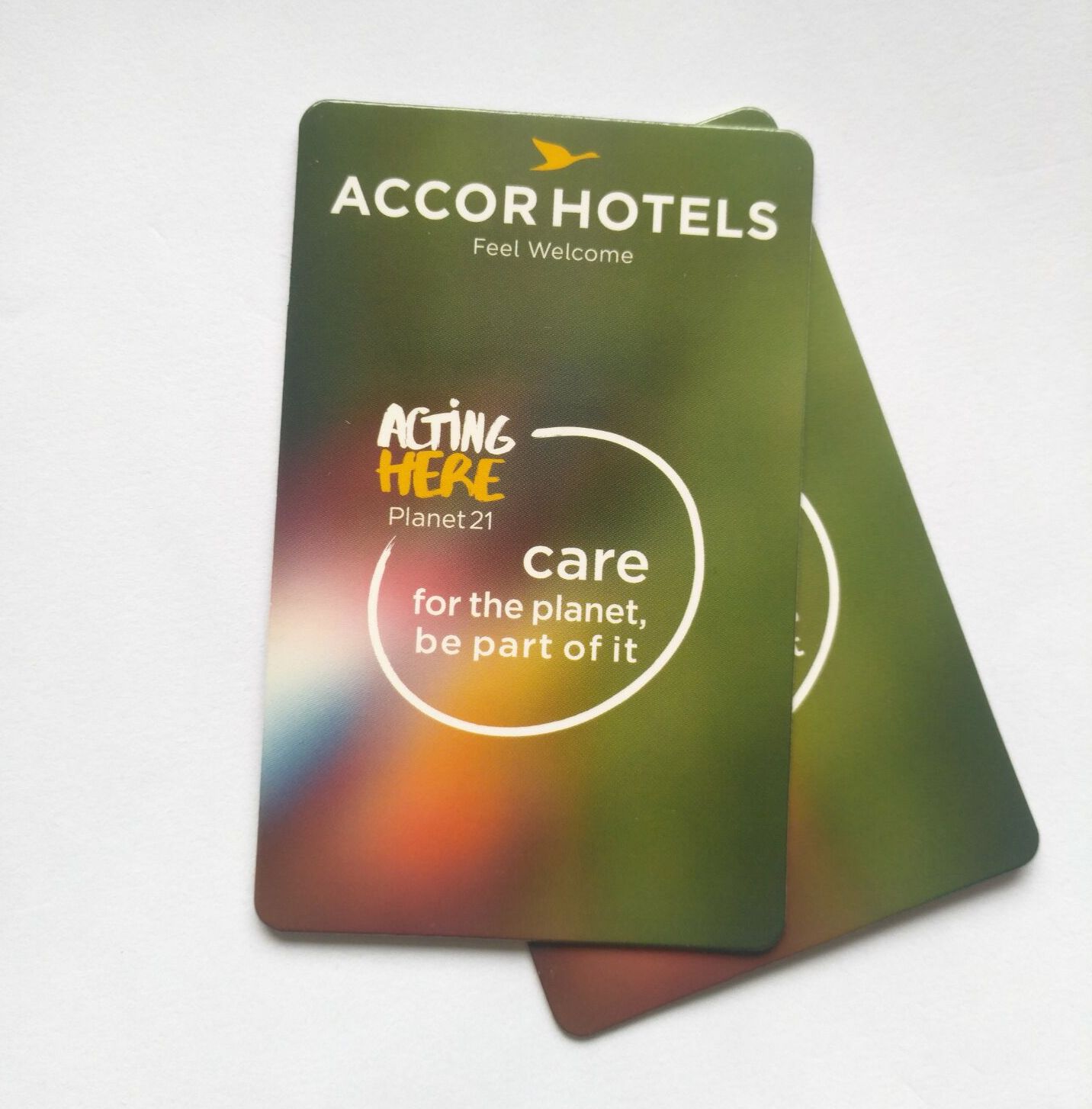 Paper Cards is another way to choose for your sustainable keycards, paper Spa & Resort keys have same performance as plastic keys, they are cheaper than sustainable wood keys.
Our Paper Spa keys are provide full color printing and Pantone(PMS) printing from different printing quality grade. As cost-effective sustainable keys, paper keys are widely used in different applications. Don't be afraid of our paper keys to wet to unwork, they have film to protect on both sides.
Ucard provide stock for our clients, clients can put their keys in our stock for free, when clients need keys in urgent, we can send their keys to them on the next working days, clients can receive their keys in about 4 working days.