One card solution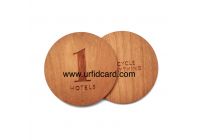 One card solution become more and more popular, many cities have adopted a card, then what is the implementation of the national city card and the city's development and operation of what role? The following by the strong smart card Xiaobian for everyone to say.
First, the use of national city card is conducive to the government's information management of the city. Help to improve the quality of government services and service levels, more conducive to the city's comprehensive transport services.
Second, the use of national city card is conducive to the overall development of IC card industry. Because of the use of smart card will strengthen the cooperation between the city, surrounding or relatively weak city economic and technological development of good city, cooperate with each other so as to improve the overall development of IC industry, promote the industry to improve technology.
Finally, when the city's IC card project has entered the national application platform, on behalf of the application of the IC card from the inside of the city rose to the national. So in the issuance, trading and data flow will increase, so the IC card inside the service will increase, can effectively speed up the efficiency. To meet the needs of ordinary people travel, but also to promote the development of inter city tourism, commerce and trade exchanges.